Outreach
We have developed a workshop called "all about magnets" where we introduce high school students around Hillsborough and Pasco county to electricity, magnetism, and power generation through magnets. The discussiona in the workshop are accompanied by numerous demonstrations.




We have hosted several workshops at USF for middle school students and teachers. We have a strong collaboration with the NHMFL, where we can organize day trips for students to visit the 'big magnets' or bring students and scientists together at USF. We also give lab tours where we introduce young students to LASER light.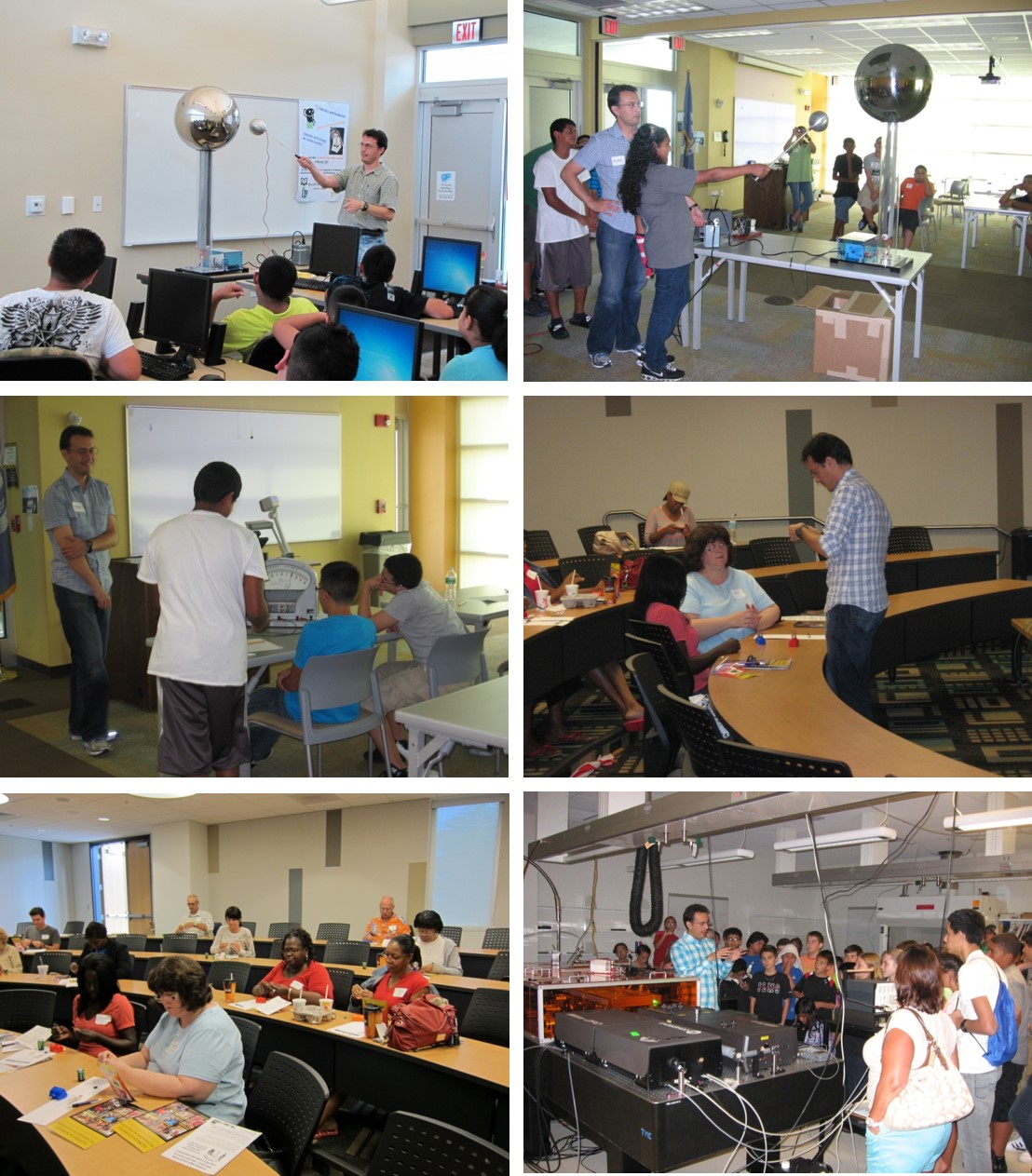 Energy Summer Camp
June 20-23 Energy Camp held at Hillsborough Community College SouthShore campus.

Pictures from Energy Summer Camp
Press Coverage